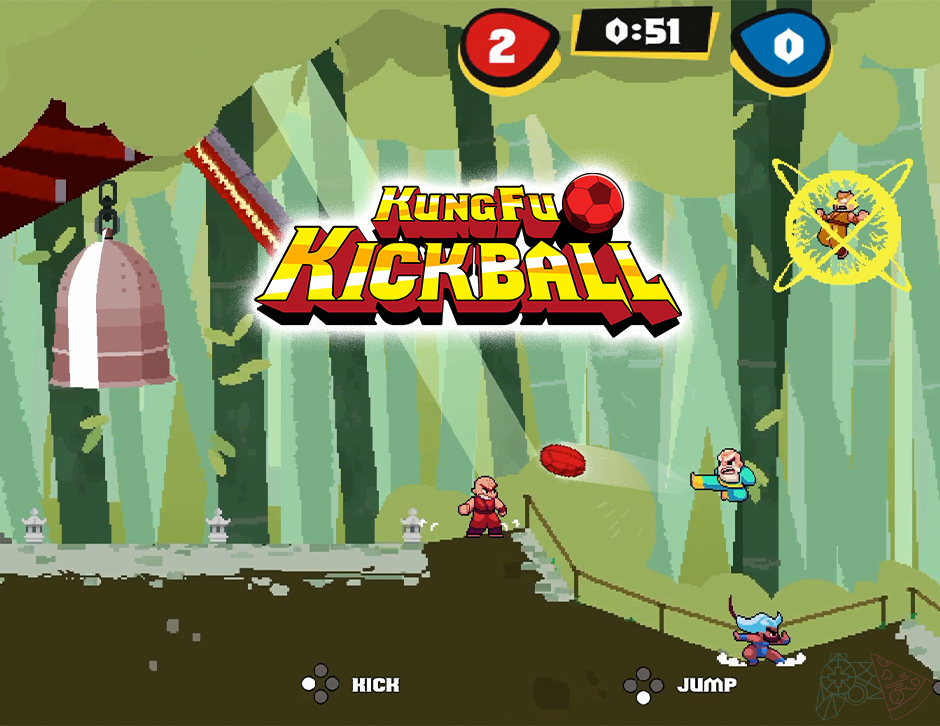 Having been in Early Access since April 2021, KungFu Kickball – from indie developer WhaleFood Games and publisher Blowfish Studios – has revealed its official release date for next month.
KungFu Kickball will be released on February 10, 2022 for PS4, PS5, Xbox One, Xbox Series X|S, Nintendo Switch, as well as PC and Mac via Steam and the Mac App Store, respectively. Wanting to play the game online with your friends who own a different console? No problem! The game will come with full cross-play support for all platforms.
Described as easy to play, but difficult to master, KungFu Kickball features 1v1 and 2v2 multiplayer matches where your team will kick, headbutt, and roundhouse their way to victory as they try to score on the opposing team's goal – akin to other arena-style sports games such as Rocket League. Don't be fooled by the three-button control scheme, though. Combos and other moves are all part of the game (who knew kickball could be such a full-contact sport?).