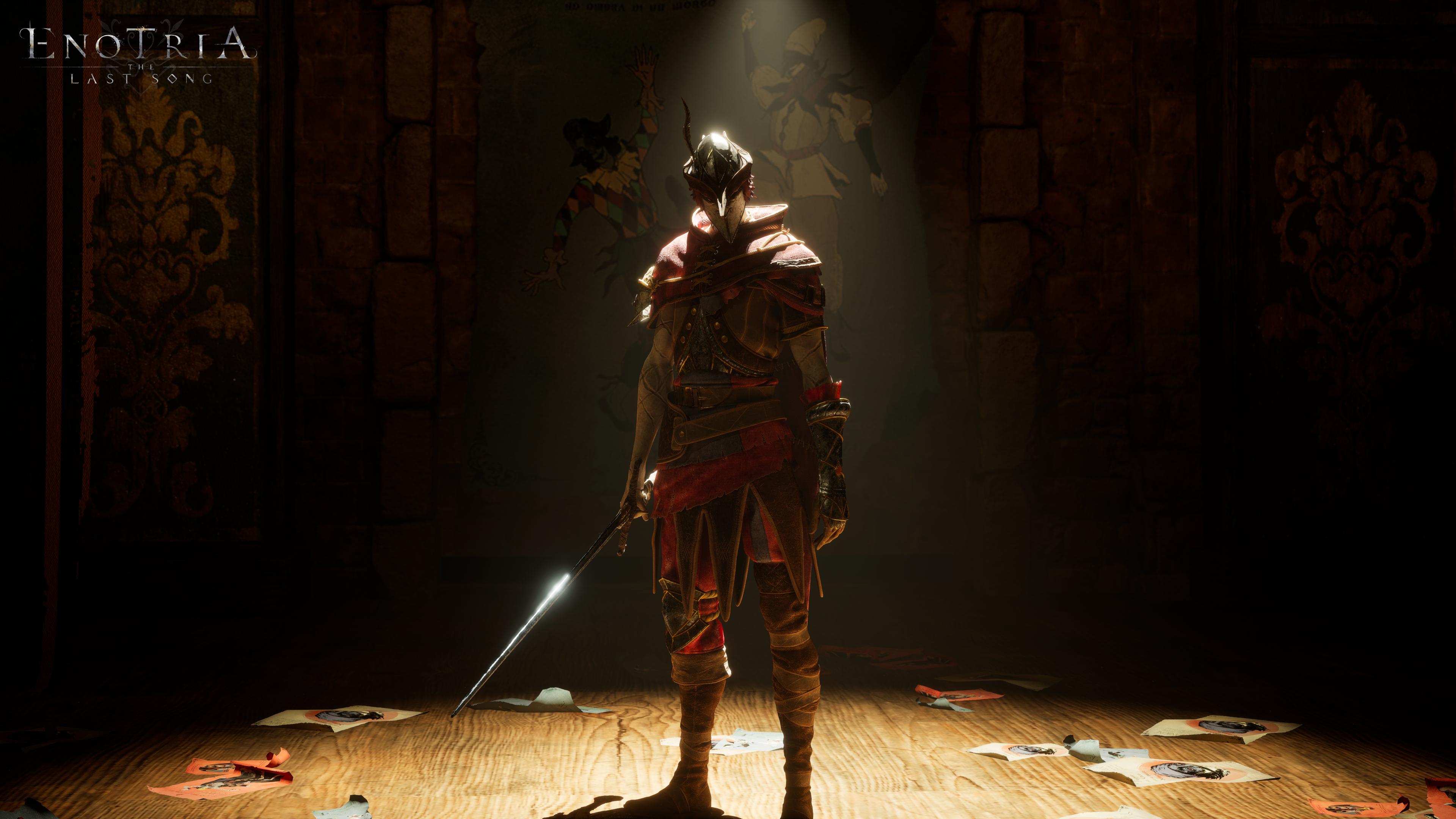 via Jyamma Games
Milan-based game development studio Jyamma Games has unveiled the technical showcase trailer for its highly-anticipated action RPG game, Enotria: The Last Song, at the Tokyo Game Show 2023. The studio is collaborating with SEGA, and the game is set to release in Spring 2024 on PC via Steam, PS5, and Xbox Series X|S.
Powered by Unreal Engine 5, the trailer dives deep into the game's intricate features, highlighting redesigned main characters, innovative combat mechanics, bosses, and the groundbreaking technology behind it.
"We can't wait till you can explore the diverse world of Enotria, from the Mediterranean beauty of the Falesian shores," said Stoyan Stoyanov, Jyamma Games' Game Director.
The game, inspired by Italian folklore, allows for a highly customizable gaming experience. It features a unique "Masks & Loadouts" system that lets players don various masks of fallen enemies, each coming with its own set of strengths and weaknesses. Additionally, players can swap between up to three custom loadouts at any time, thus allowing dynamic adaptability in playstyles without requiring a respec. Another notable feature is the "Alter Reality" mechanism, which lets players change environmental states to solve puzzles, uncover secrets, and gain an edge in battles.
There's a very Soulslike to the overall experience of Enotria: The Last Song, and fans of the genre will likely feel right at home with the game when it launches next year.