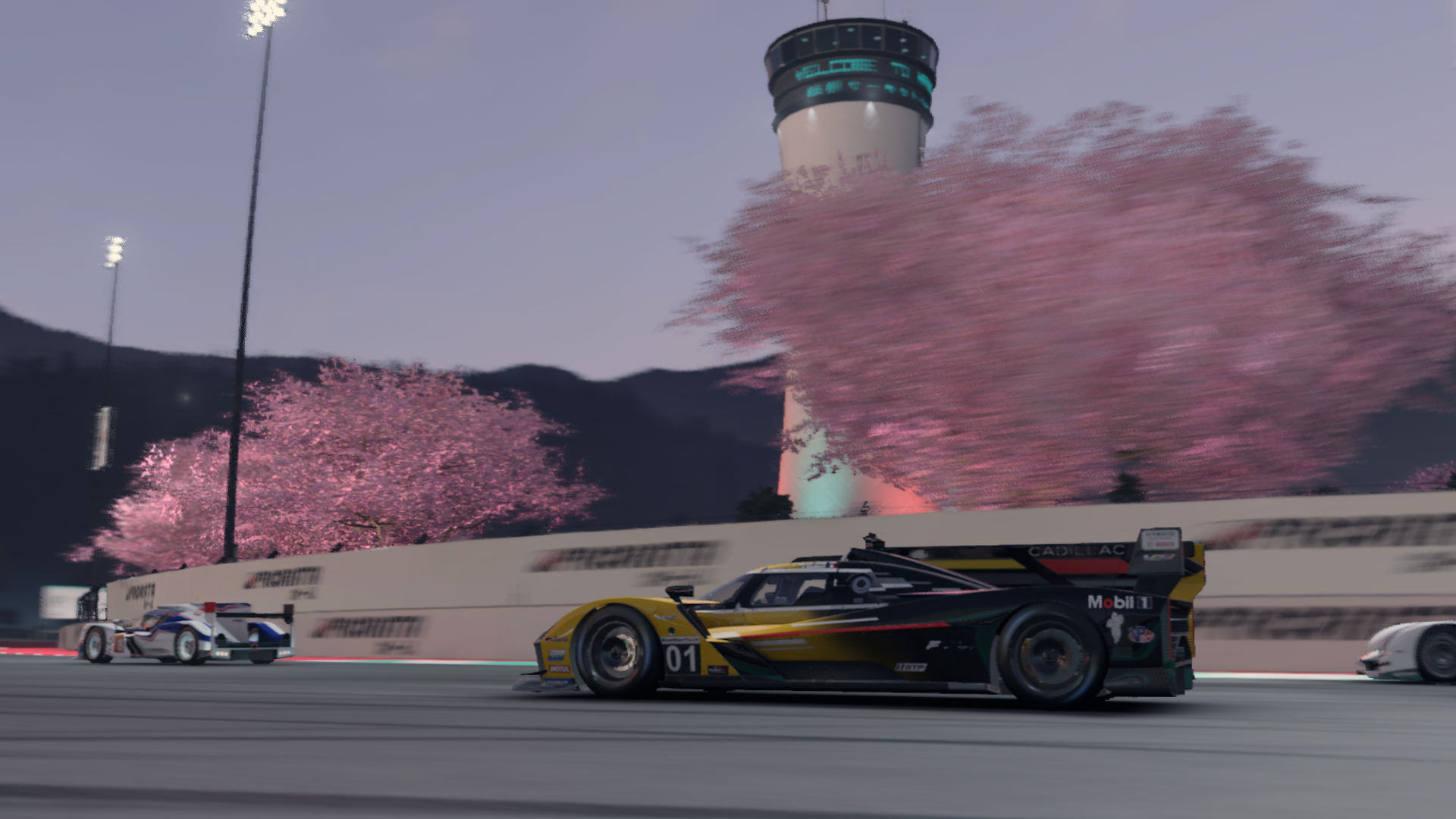 Xbox Series S (via Game Pass) was used for this review. "Forza Motorsport" is available now on Xbox Series X|S and PC.
Hot off this past weekend's F1 Qatar Airways Qatar Grand Prix 2023, the world of motorsports has never been more exciting — at least for me. For a bit of context and history, during my time at TheGamer, I was the resident racing expert, reviewing any and everything racing-related for the site. It's a niche that I never knew I wanted to be in, but I quickly found that the racing genre was one that I had a true passion for.
Then, the Gran Turismo movie was released, and I was even more hooked, pining for more high-octane action and realism. Thankfully, the release of Forza Motorsport has finally come, and I couldn't be happier with the experience (save for wishing that I owned a legitimate arcade racing sim setup).
Back in the driver's seat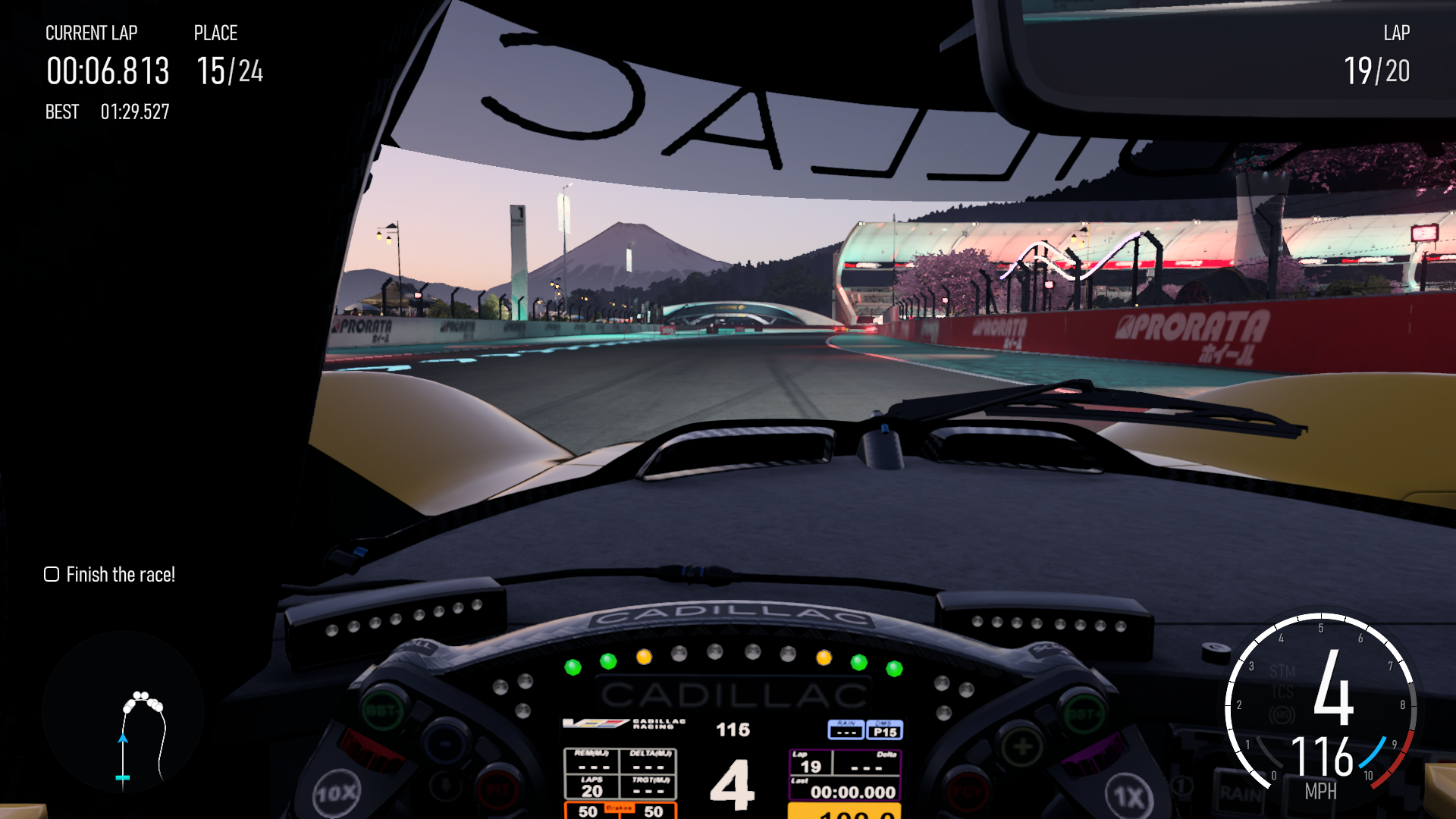 Forza Motorsport is a simulation racing game developed by Turn 10 Studios and published by Microsoft Studios. It was first released in 2005 for the Xbox console, and has since had multiple installments on different platforms, including Xbox One and PC. The series is known for its emphasis on realistic graphics and physics, as well as its vast selection of cars and tracks from around the world.
In the realm of racing simulators, few franchises have commanded the same level of respect and anticipation as the Forza series. And with the release of Forza Motorsport, it becomes clear that the legacy remains undeterred.
Drawing parallels with other racing behemoths like Gran Turismo and WRC, the realistic nature of this simulation can't be understated. Forza Motorsport isn't just another game; it's an authentic racing experience that simulates the exhilaration, strategy, and precision required on the racetrack. The detailed car interiors, dynamic weather conditions, varying terrains, and how they all tangibly impact driving, all attest to a level of realism that is truly unparalleled.
From the open world to the track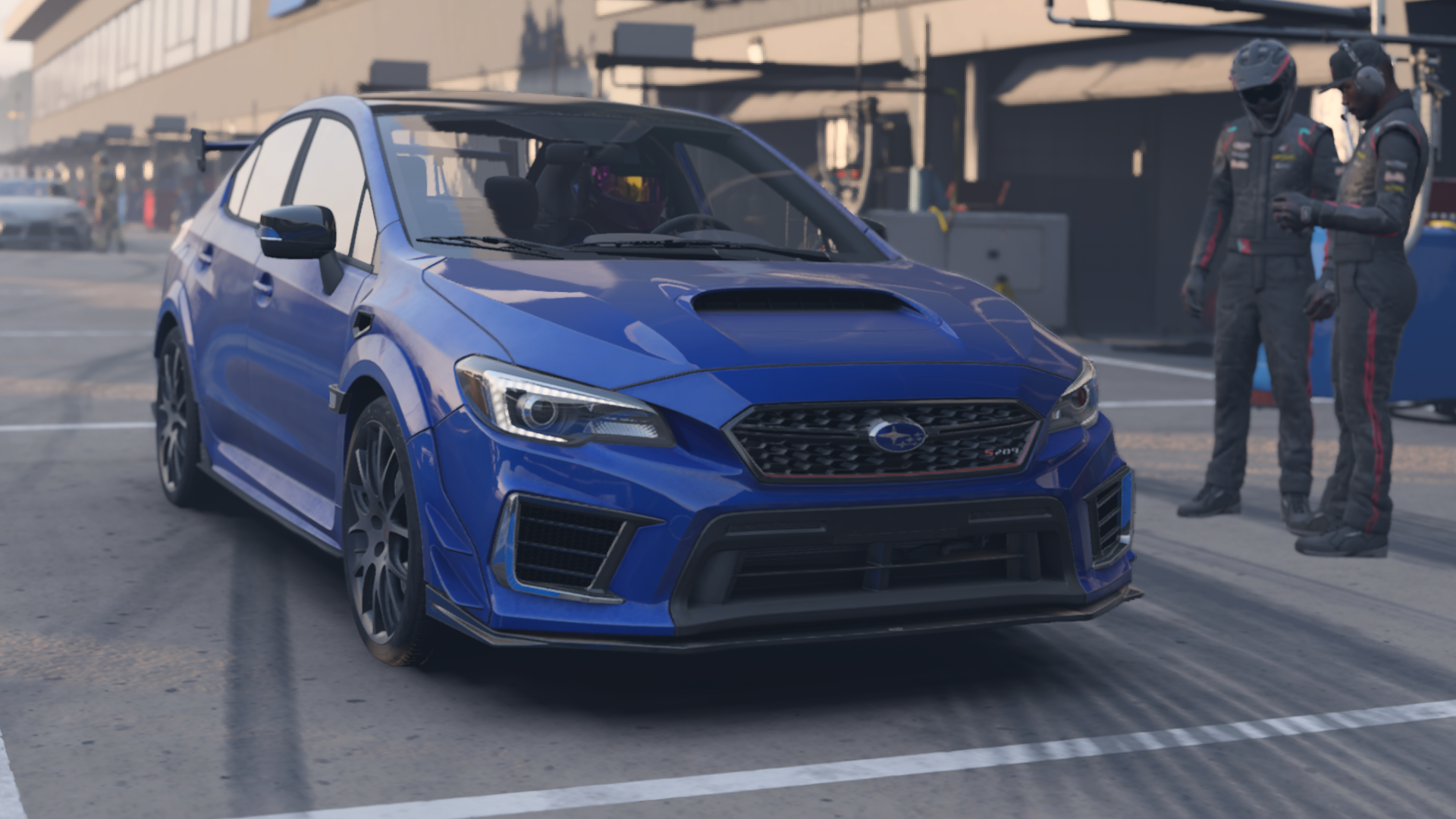 But you might ask, how does it fare against its sibling, Forza Horizon 5 (which I gave a perfect score to when I reviewed it)? The simple answer: it offers a different kind of thrill. While Forza Horizon 5 beckons players with its open-world exploration and exhilarating, often silly arcade-style fun, Forza Motorsport takes pride in its more structured and rigorous simulation. It isn't about off-road adventures or festival vibes; it's about the pure, unadulterated joy of track racing and taking your place on the podium. It's a return to the meticulous craft of racing where every second counts and every turn matters.
Central to this experience are the impeccable controls and mechanics. The weighty handling juxtaposed with the incredibly responsive controls makes for a driving experience that is both challenging and rewarding. Each car feels unique, mimicking the nuances of its real-world counterparts. Presumably, that is, as I've never been in an F1 racer. And for those new to the racing genre, features like Blind Drive Assist are a testament to the game's commitment to accessibility. This ensures that everyone, from novices to seasoned racers, finds their sweet spot in this expansive racing universe.
True to life sim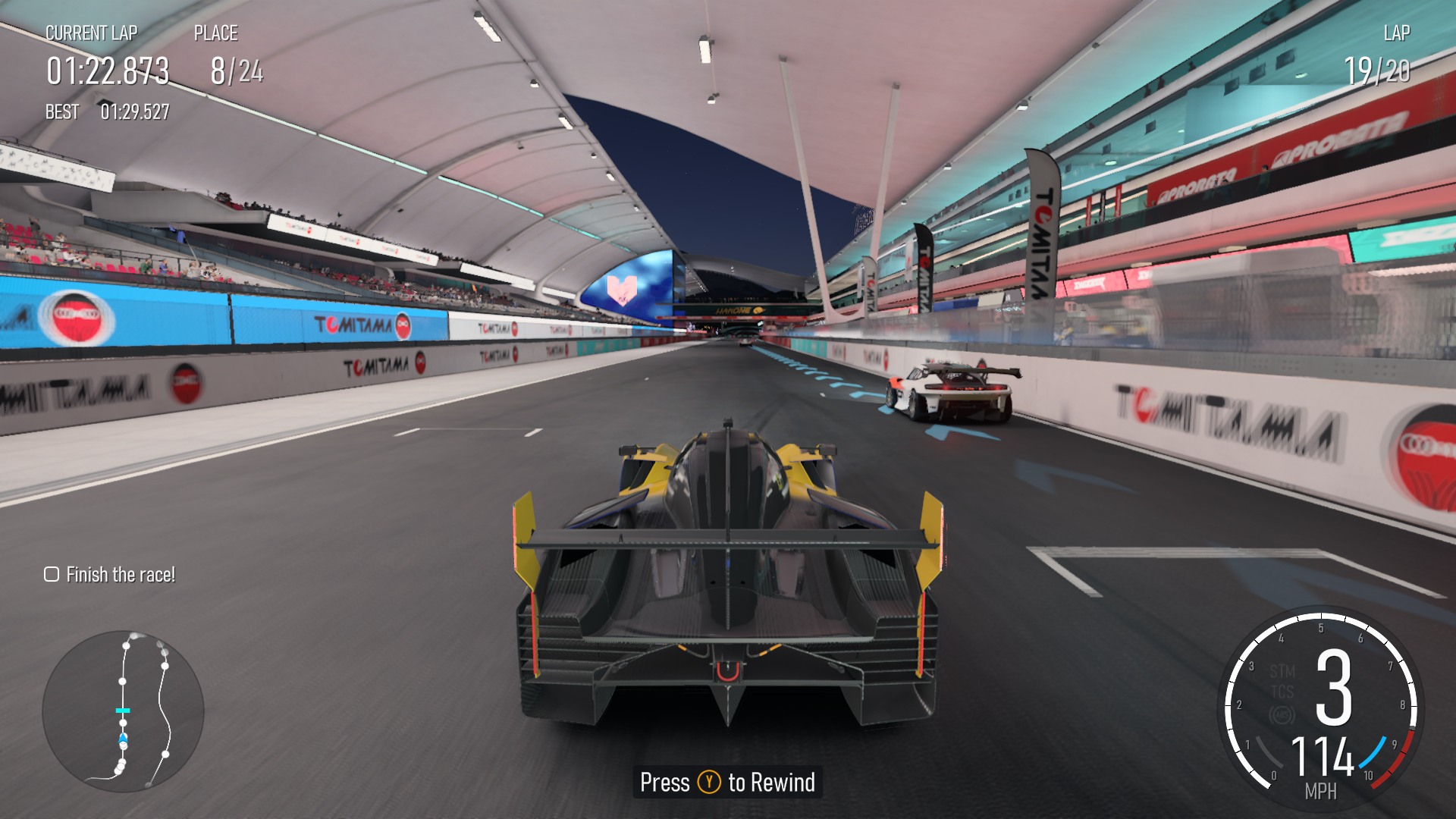 However, where Forza Motorsport truly shines is in its myriad modes and progression systems. There's a palpable thrill in tuning your car, adjusting opponent difficulty, and strategizing to get the best out of every race. But what's even more intriguing is the introduction of mandatory pre-event practice laps. Far from being a tedious chore (although I'm sure that this required feature is sure to receive plenty of eye-rolls from some players), these practice sessions become vital reconnaissance missions, helping players familiarize themselves with tracks and earn valuable Car Points (CP) for overall progression.
Speaking of CP, Forza Motorsport makes sure that every race, every turn, and yes, even every mistake, contributes to your journey. The more CP you earn, the more you can dive into the game's expansive customization options. With over 500 cars — each exuding lifelike detail — and more than 800 performance parts, players can truly craft their dream racing machine. This combination of depth in both gameplay and customization ensures that players remain invested, always chasing that next upgrade or that elusive car model.
PREVIOUSLY: Wild Card Football Review: A Blitz into Nostalgia with a Modern Twist
Visually, Forza Motorsport is nothing short of a masterpiece. Every car, from the classics to modern marvels, is recreated with an attention to detail that can only be described as obsessive. Real-world tracks come alive, presenting challenges and arenas that are nothing short of breathtaking. And when the heavens open up, and the rain starts pouring, the game elevates to a spectacle, demanding even more skill and precision (and a little bit of controller death grip) from players.
This visual treat is complemented perfectly by the game's auditory brilliance. The roar of the engines, the screech of tires against asphalt, and the ambient sounds of the racetrack make for an immersive experience — especially while utilizing the NACON RIG 600 Pro HX and Dolby Atmos for Headphones on Xbox. It elevates the immersive experience, making you feel even closer to the action.
A perfect return to the track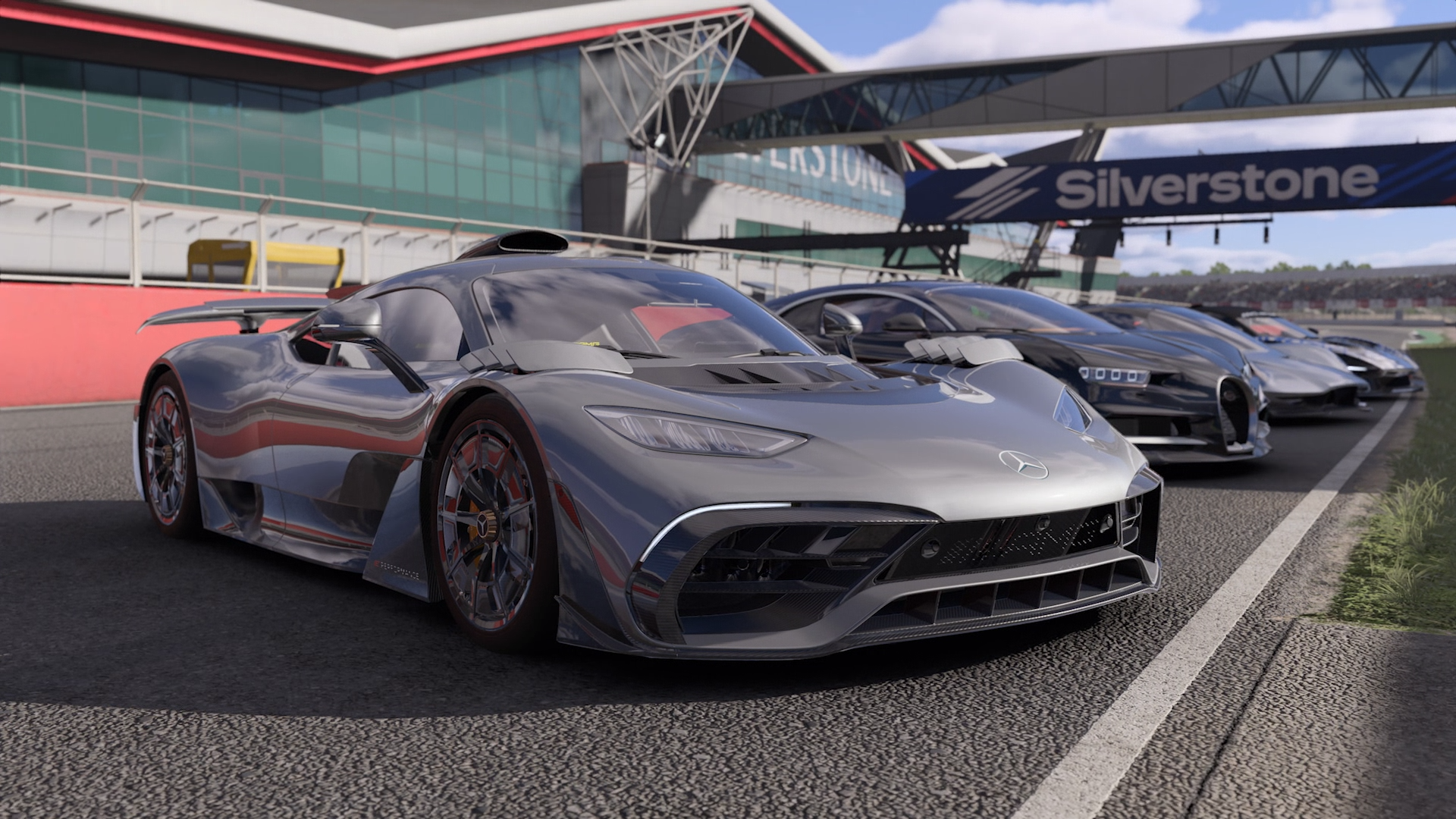 Forza Motorsport isn't just a game; it's a celebration of car culture. And while it may not dive as deep into the lore of automobiles as some of its competitors, it offers something perhaps even more valuable: an authentic experience. This game truly embodies a profound respect for its players, presenting them with captivating challenges that are met with gratifying rewards. Every race is a new story, every track a new challenge, and every car a new experience waiting to be explored.
Forza Motorsport is a magnum opus in the world of racing simulators in 2023. Whether you're a seasoned racer or someone just looking for a thrilling experience, this game delivers on all fronts. It's a testament to the passion, expertise, and commitment of the developers, and it sets a new benchmark for what racing games can and should be.