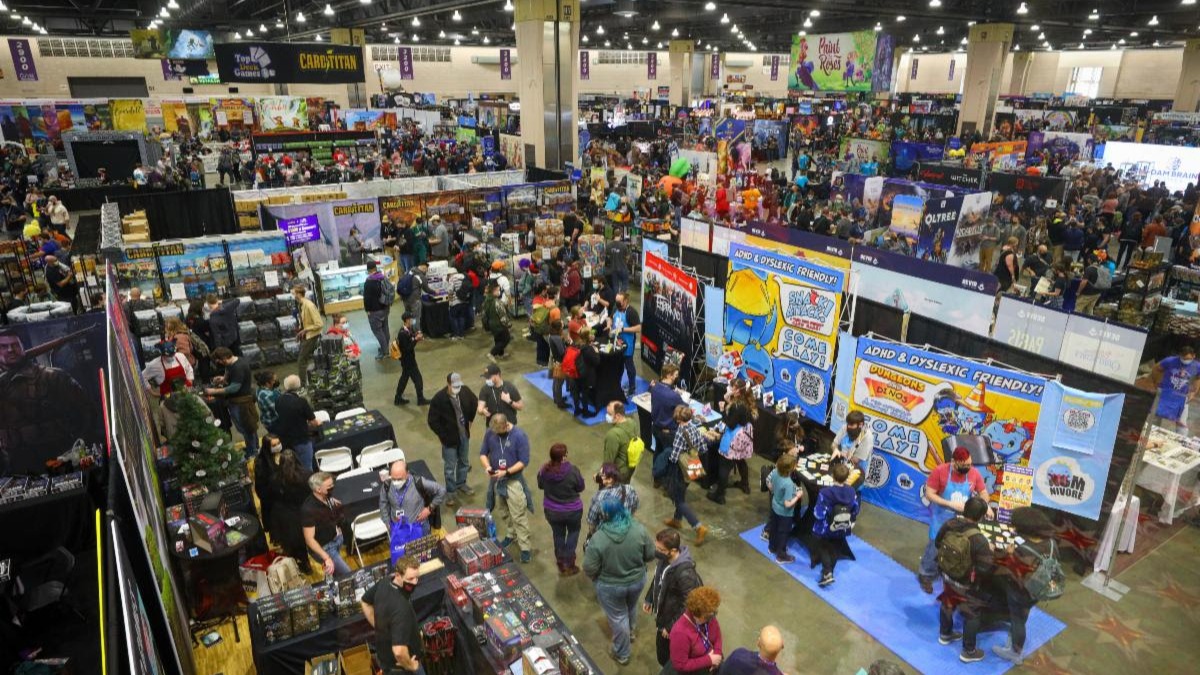 via PAX Unplugged
The highly anticipated PAX Unplugged 2023 exhibitor list has started to roll out, with Disney Lorcana by Ravensburger leading a star-studded roster of tabletop gaming giants. Hosted by ReedPop and Penny Arcade, this tabletop-centric expo returns to the Pennsylvania Convention Center from December 1-3. 2023.
Disney Lorcana, a standout title from Ravensburger, is set to share the limelight with renowned games such as Warhammer 40,000 by Games Workshop, the Cyberpunk series from R.Talsorian Games, Avatar: The Last Airbender RPG by Magpie, and the Gloomhaven RPG crafted by Cephalofair. In total, over 330 exhibitors are gracing the convention.
PREVIOUSLY: Pirate Borg Review: Take a Sail on These Haunted Seas
The weekend isn't just about the exhibition, though. PAX Unplugged 2023 promises an exciting array of panels and live entertainment. The event kicks off with actor and game master Matthew Mercer hosting the Storytime keynote on Friday. Among the highlights is the latest Acquisitions Inc. episode, where Penny Arcade's team collaborates with other tabletop personalities, adding another chapter to their long-standing series.