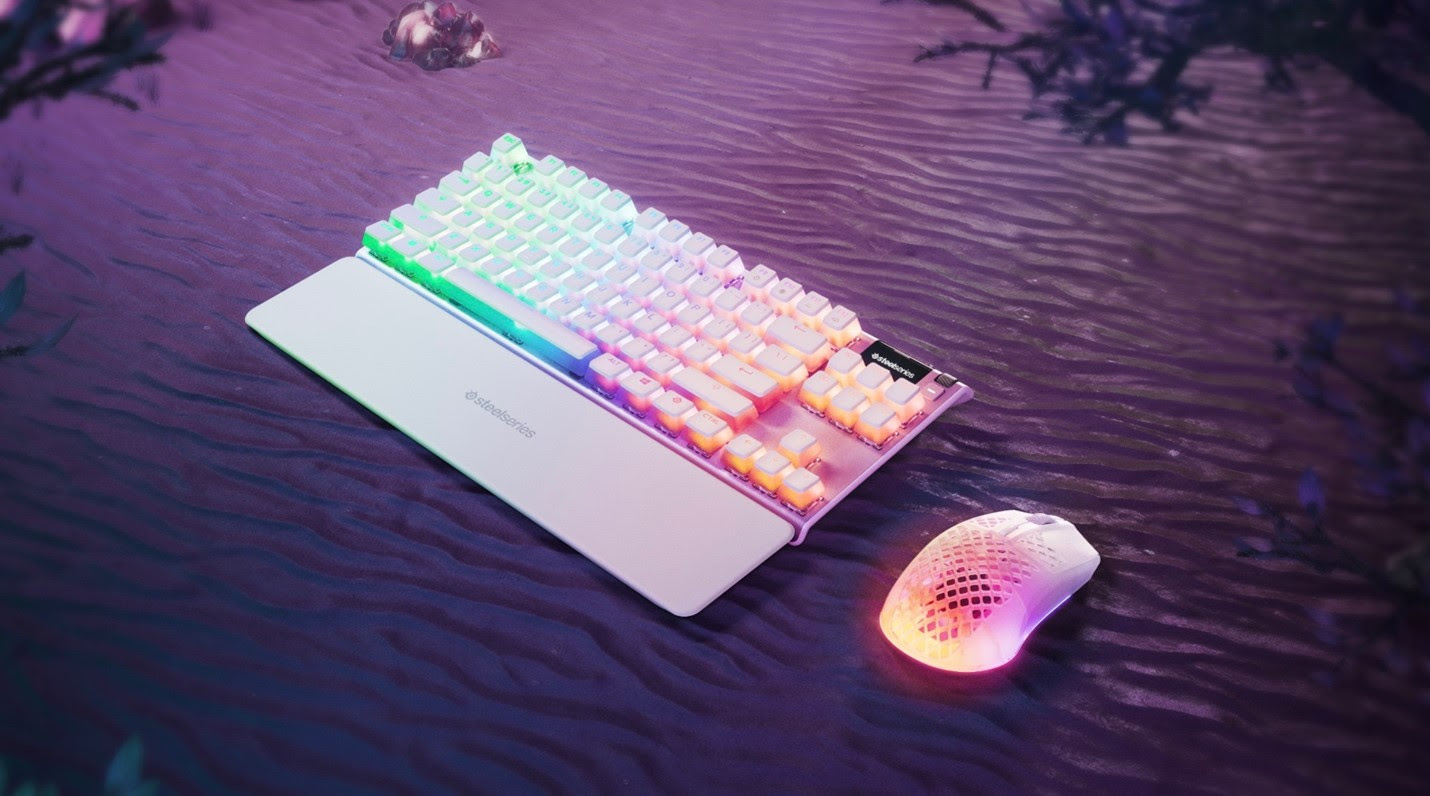 via SteelSeries
SteelSeries, the pioneering eSports gaming and culture brand, has reintroduced its Limited-Edition Ghost Collection. This re-release showcases the award-winning Aerox 3 Wireless mouse and the Apex 7 TenKeyLess (TKL) keyboard, both geared towards the passionate PC gaming community.
The Ghost Collection embodies the principle that design isn't just about aesthetics but also deeply influences culture. For gamers, the collection represents a fusion of style and innovation that aligns with their lifestyle. The mouse boasts a sleek design combined with a mesh pattern and a unique ghostly shade, ensuring high-speed performance. In contrast, the TKL keyboard dazzles with its translucent hue, and when paired with vibrant RGB illumination, the duo makes for a formidable gaming combination fit for any gaming or streaming setup.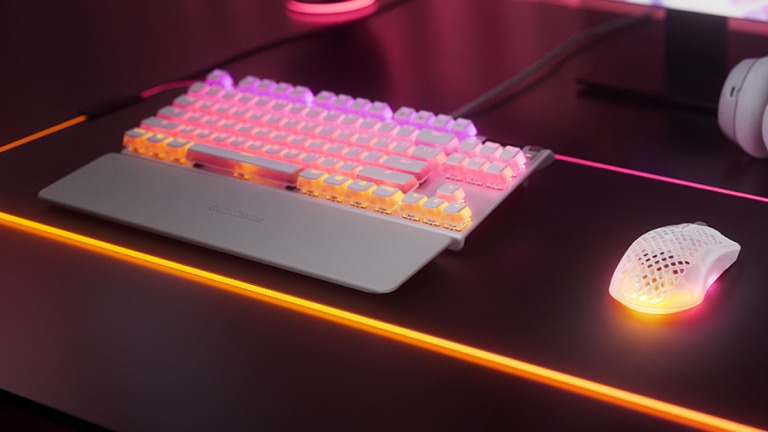 The Aerox 3 Wireless Ghost Edition mouse is optimized for rapid responses. With a lightweight 68g design, it houses the TrueMove Air sensor and 100% Virgin Grade PTFE glide skates, setting a benchmark for speed and precision. It promises a 200-hour battery life with quick charge capabilities and is safeguarded by the water-resistant AquaBarrier. A USB-C cable further ensures easy connectivity and modification options.
PREVIOUSLY: NACON Unveils The RIG 600 PRO Headphone Series
The Apex 7 TKL Ghost Edition keyboard, a creation from the masterminds behind the top-selling TKL keyboards, offers a TenKeyLess layout equipped with durable mechanical switches that can take 50 million keypresses — so go ahead and spam that in-game OP command. A standout feature is the OLED Smart Display, which acts as a command center, giving gamers real-time data from games or Discord. The keyboard also boasts per-key RGB lighting, high-quality pudding keycaps, and a sturdy aluminum frame, available in US, UK, and NOR layouts.
For those eager to elevate their gaming setup, the Ghost Collection is now on sale at SteelSeries.com. The Apex 7 TKL Ghost is priced at $149.99, while the Aerox 3 Wireless Ghost is available for $99.99.