GamingPizza is supported by our readers. When you buy products through links on our site, we may earn an affiliate commission.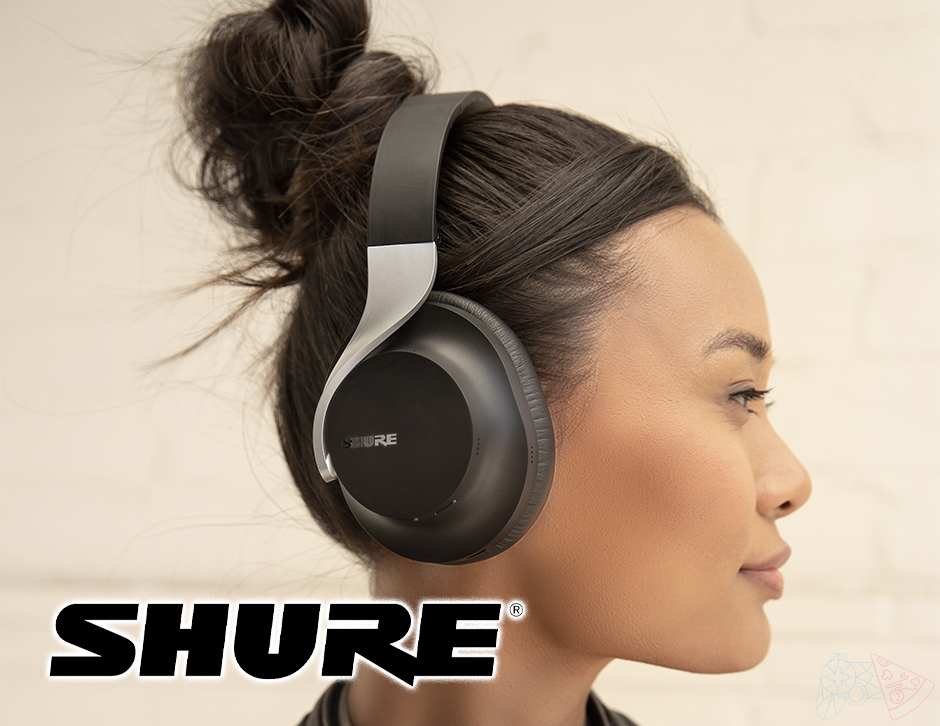 Already a go-to brand for streamers, content creators, and audiophiles alike, Shure has revealed its latest peripheral – the AONIC 40 Wireless Noise Cancelling Headphones.
Shure is known for its iconic sound and reliable products, and the AONIC 40 Headphones continue to keep that tradition alive. These new headphones feature an adjustable noise cancellation system that provides comfort while you work or play. In addition to a 25-hour battery life, they also have quick charge capability so you can always be ready for a gaming session. With customizable EQ controls on the stylish headphones, durable and comfortable materials made for long-wearing comfort and durability, as well as access to several different modes such as Environment Mode – which allows noise from the outside world to enter your headphones – the AONIC 40s might just be the new headphones that you've been looking for.
Shure has also announced its partnership with the highly-decorated GRAMMY Award-winning artist Jacob Collier with the release of the AONIC 40, who uses the new headphones in his studio and while on-the-go.
"The first microphone I ever owned was a Shure SM58 microphone. It taught me to listen to the world around me. I've relied on Shure, both in the studio and on stage, for my entire career," says Collier. "Shure is bringing that same studio quality sound that musicians and artists have trusted for decades to music lovers around the world."
Eduardo Valdes, Shure Associate Vice President of Global Marketing, echoed Collier's excitement, stating, "The AONIC 40 takes our 96-year heritage of delivering unparalleled audio in stages and studios around the world and pairs that expertise with our best-in-class Wireless Noise Cancelling Headphone technology. With a sleek, lightweight design and premium call quality, the AONIC 40 is the ideal headphone for anyone looking for the best combination of studio-quality audio performance, style, and comfort, no matter where the day takes them. We're proud to be partnering with Jacob Collier on this launch to underscore the Shure tradition of providing everyone, from pioneering artists like Jacob to the everyday commuter, with the gear they need to find inspiration on the go."
The headphones come in two different colors – White/Tan and Black – and comes with a protective zippered carrying case, 3.5mm audio cable, a USB-C cable, and a two-year warranty. The Shure AONIC 40 Wireless Noise Cancelling Headphones is available now from Amazon and Shure's website for $249.