GamingPizza is supported by our readers. When you buy products through links on our site, we may earn an affiliate commission.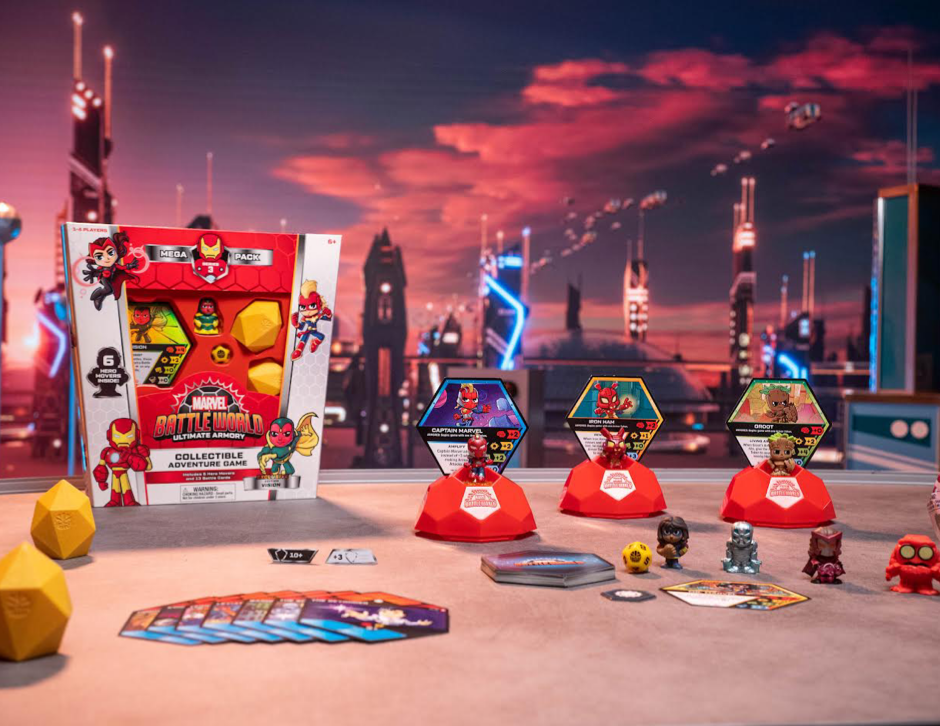 via Marvel
Well, here we are again.
I've recently gone all-in again on collecting. It's primarily dealt in the Pokémon TCG – which I've been in and out of since its US release in 1999 – because I love the chase of trying to find my most desired cards.
Now, however, a new contender has entered the arena. Marvel Battleworld: Ultimate Armory Series 3 Mega Pack – Vision has officially rekindled my love of the Battleworld series, which means I'm back in the game of collecting these little figurines.
The third and newest edition of the Funko Games series, this mega pack contains a whopping six mini-figures. That's a lot of plastic to get your hands on in one pack, and I'm here for it.
It's not just the quantity that has me excited, though. The quality continues to be there, too. The paint jobs are solid, the sculpts are well-detailed, and the overall aesthetic is pleasing.
But more importantly, this set contains some of my all-time favorite Marvel characters. We're talking Iron Ham, Captain America: The Gladiator, Hulkbuster, Spyder-Man… the list goes on.
For me, collecting Marvel Battleworld figurines has always been about two things: the joy of the hunt and the way in which you collect each character. "Saving" a hero or villain through gameplay is way more fun than I would expect it to be. Losing and having to replay a battle only increases the anticipation of adding that character to your team.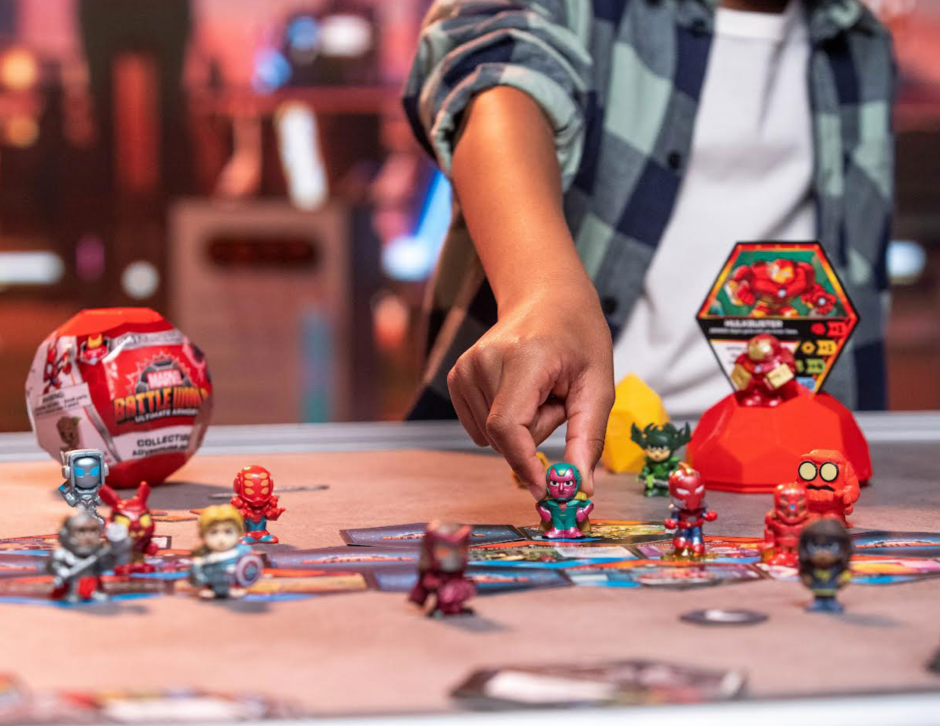 via Marvel
The Marvel Battleworld: Ultimate Armory Series 3 Mega Pack – Vision is a great way to start off your Series 3 collection. The pack comes with the pack-exclusive Vision (obviously) along with five other characters, two of which need to be saved from their Thanostones.
In total, the mega pack includes all of the following:
1 Exclusive Hero – Vision (Classic)
1 Exclusive Foil Hero Card
3 Heroes
3 Hero Cards
2 Thanostones containing 2 Mystery Heroes
2 Mystery Hero Cards
13 Battle Cards
1 Attack Die
13 Danger Tokens
7 Armor Tokens
1 Danger Coin
Instructions
I started playing Marvel Battleworld during the pandemic, which was perfect since the tabletop adventure game allows for solo or co-op play. My 3-year-old has been eyeing the unopened Marvel Battleworld: Ultimate Armory Series 3 Mega Pack since it arrived, so now I think it may finally be time to show him the ropes and turn my traditionally solo adventures into a co-op/family game night.
Marvel Battleworld: Ultimate Armory Series 3 Mega Pack – Vision has pulled me back into the series with its impressive roster of characters and high-quality figurines. The newest edition to the Funko Games series – including the Series 3 Battle Balls – are a must-have for any Marvel Battleworld or tabletop fan, and I can't wait to see what else Funko Games has in store for us.