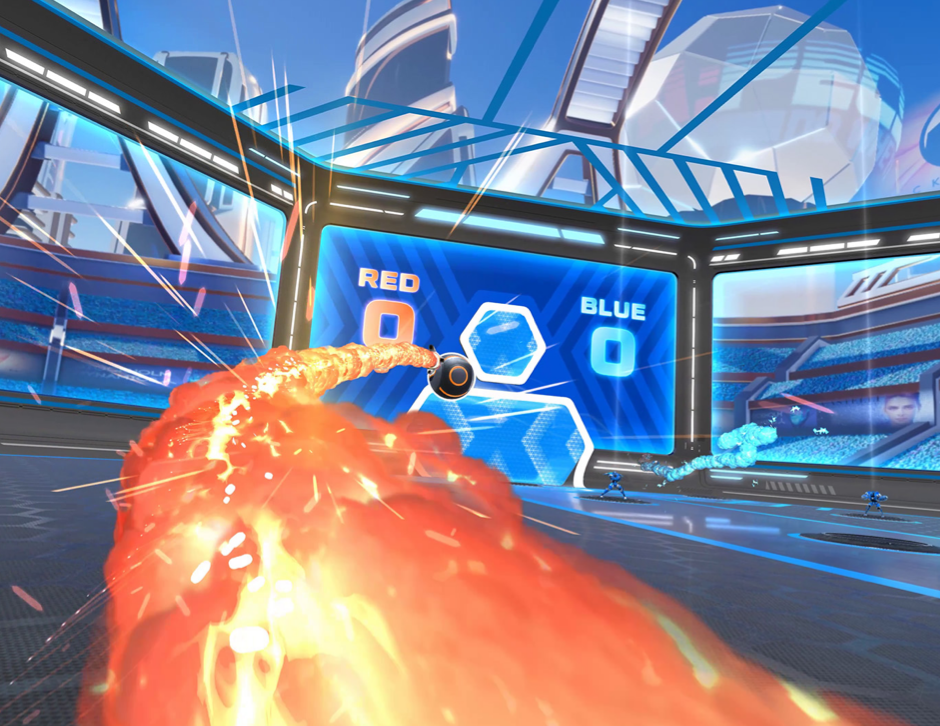 via Resolution Games
VR powerhouse Resolution Games has officially announced that its 2v2 Mech VR Sports title, Ultimechs, will welcome players into the arena on September 15, 2022. The virtual reality title will be available as a free download, with registration now open for the game's pre-season preview weekend taking place August 25-28.
Ultimechs will be available as a free download on the major VR platforms with no restrictions on play for Meta Quest 2, Steam VR, and Pico devices. The game can also currently be wishlisted on Steam and in the Meta Quest Store.
PREVIOUSLY: Resolution Games Unveils 2v2 Gameplay Trailer For High-Octane VR Game, Ultimechs
Resolution Games – the studio behind the wildly popular (and great!) VR tabletop game, Demeo – also released a video for eager Ultimechs players that provides additional information about gameplay in a behind-the-scenes interview with the developers.