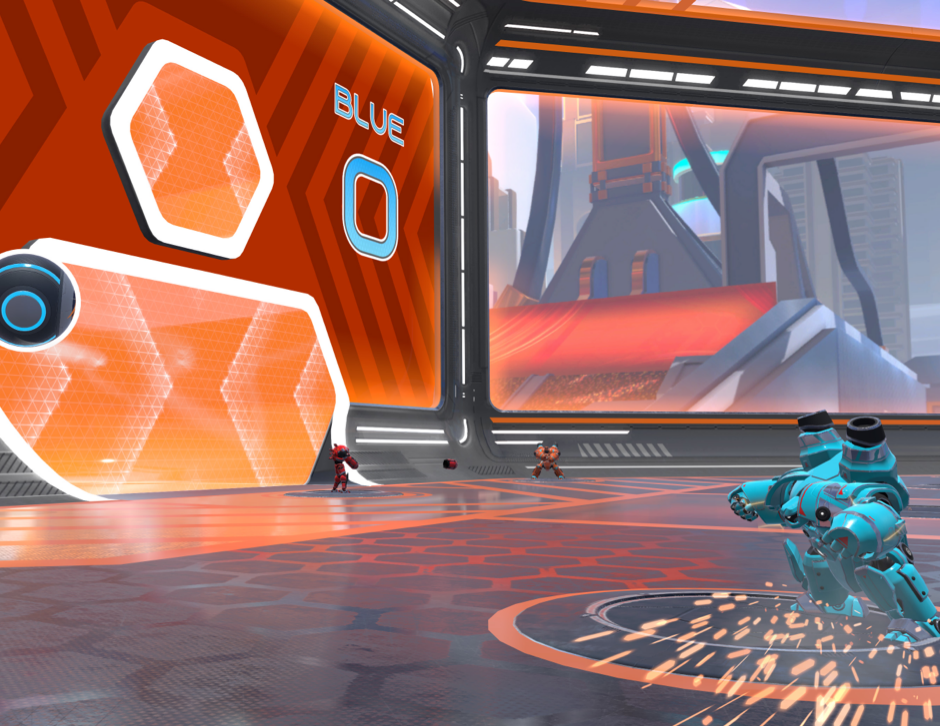 Ultimechs, the new multiplayer VR game from Resolution Games, is now available to download for free on Pico headsets, Meta Quest 2, and SteamVR. This solo and team-based experience blends competitive and cooperative play in a unique way that only VR can provide. With no limits on how much you can play, Ultimechs offers endless hours of fun.
To celebrate the release, Resolution Games released a launch trailer that gives a glimpse of the game's arena gameplay, one of its defining features.
PREVIOUSLY: Resolution Games' 2v2 Mech Arena VR Sports Title, Ultimechs, Releasing In September For Free
In Ultimechs, pilots remotely control high-performance mechs in a futuristic arena to square off in 2v2 or 1v1 action. In this fast-paced VR game, the goal is to score by getting the ball in the other team's goal. As they navigate the arena, players use motion control to guide their GauntJets through the air, in order to get a better angle on the ball or react quickly if the opposing team takes control first. The "dash system" that Resolution Games has implemented allows mechs to move through the arena with lightning-fast speed. Seemingly similar to Rocket League's Ball Cam, this allows players to focus on rocket fist finesse while still remaining aware of the ball's location.