GamingPizza is supported by our readers. When you buy products through links on our site, we may earn an affiliate commission.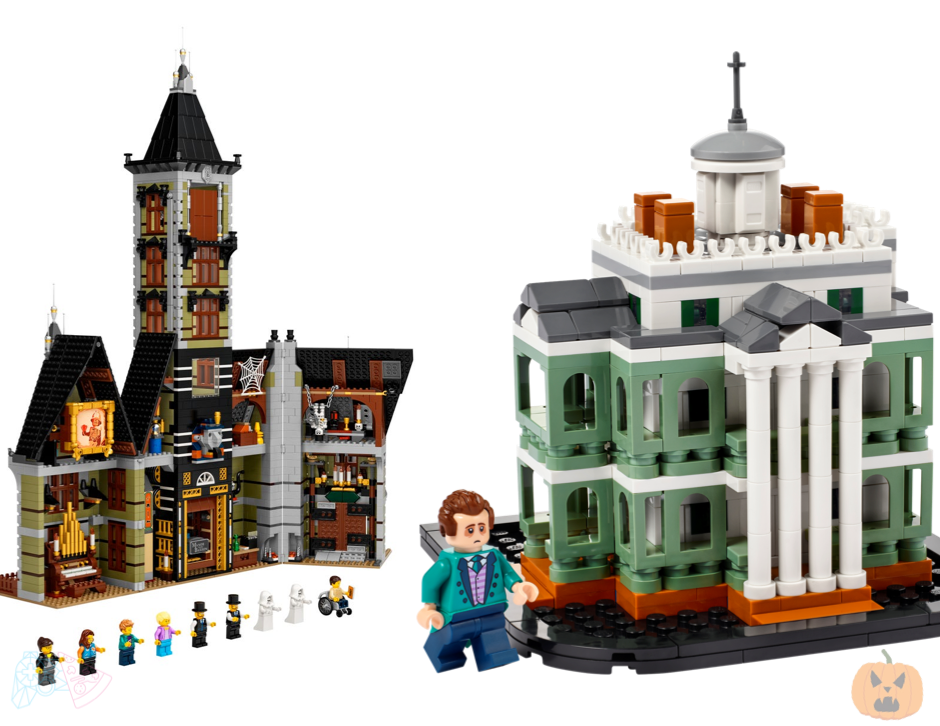 Ok, so LEGO isn't technically a video game in this sense, but the iconic building bricks have found their way into gaming — so the physical toys are fair game, right? While they aren't huge in the horror genre, they're definitely worth mentioning.
The sets themselves also aren't exactly video games, but they're still great collections of fun pieces and characters that make you feel like a kid again when building them.
PREVIOUSLY: 31 Days Of Halloween: The Darkest Tales
Mini Disney The Haunted Mansion
Details in this miniature model are based on Disney's The Haunted Mansion ride, which will be loved by fans. Part of the interior (including the dining room, a chandelier, and gallery) is visible from the back. An exclusive Butler minifigure is included in the set to add to display; paintings of Hitchhiking Ghosts, Madame Leota, and Gravekeeper will also be recognizable for fans. This makes an excellent gift for collectors or any Disney fan regardless of age.
Haunted House
If you're looking for a good scare and some unique LEGO fun, come on down to Manor von Barron. This villainous-themed Haunted House is full of twists and turns, perfect for those who love a good thrill. And with rare bricks and artifacts hidden throughout the set, you're sure to have a blast searching for them all!
Halloween kicks off a fun ride to the end of the year, with LEGO's Christmas sets always being a big hit. Whether you're looking for something spooky or just fun, LEGO's Halloween sets are a great way to get into the holiday spirit! Check out the awesome designs and characters today, and enjoy your build!