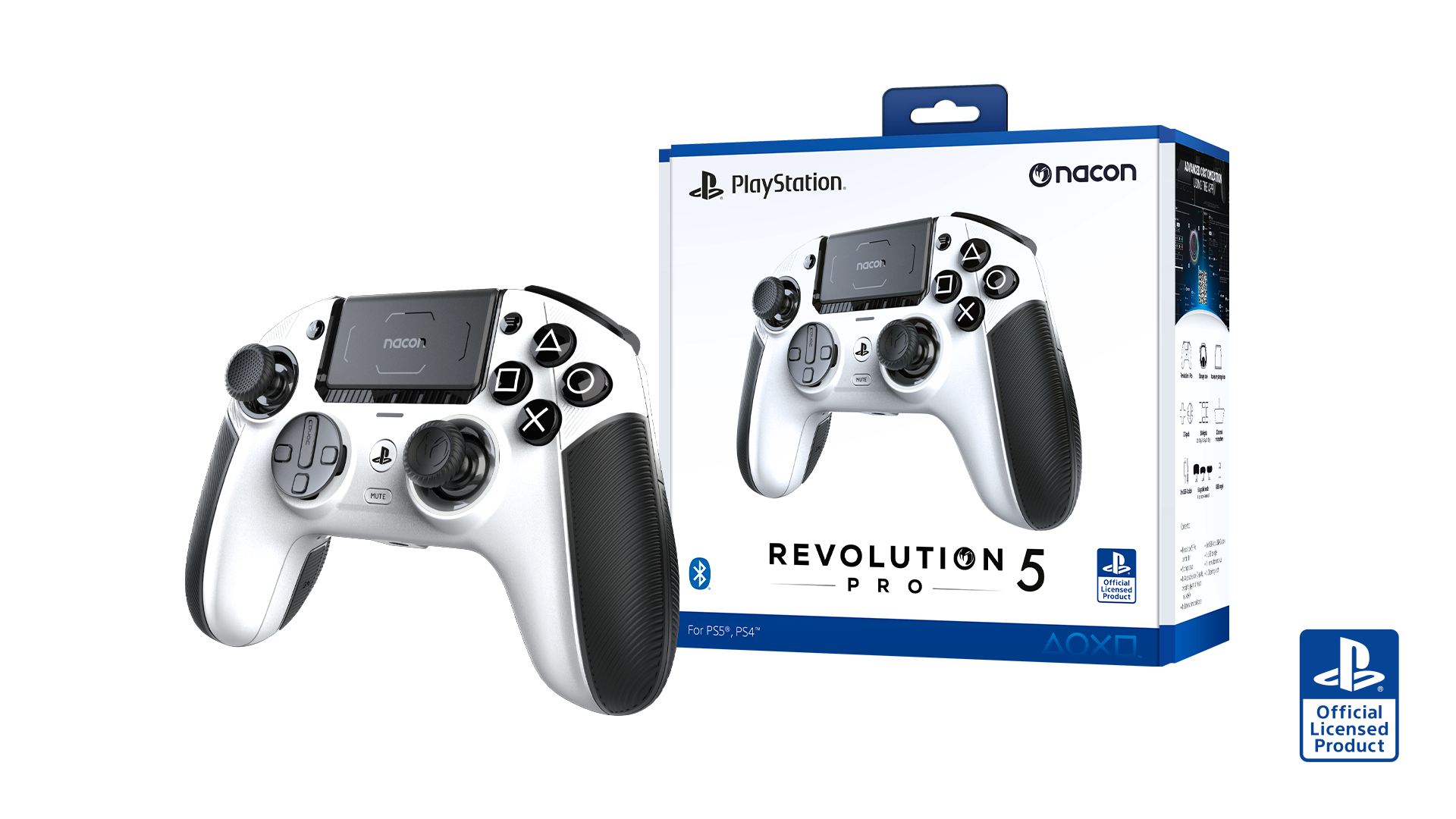 via NACON
NACON has unveiled its latest creation, the REVOLUTION 5 PRO, which is now available for pre-order. Slated for a U.S. launch on December 1, 2023, this PlayStation licensed controller is tailored for competitive gaming, promising to deliver a next-level experience for avid players.
Having been in development for years, NACON collaborated with elite gamers, including the renowned versus-fighting champion, Mister Crimson. Every element of the REVOLUTION 5 PRO has been meticulously crafted, ensuring it caters to the preferences and requirements of top-tier gamers.
PREVIOUSLY: NACON Unveils The RIG 600 PRO Headphone Series
Key Features Highlighted:
Innovative Design: Asymmetrical sticks for enhanced handling.
Long Battery Life: Over 10 hours, facilitating extended gaming sessions.
Connectivity: Users can play in wired mode with a 3m detachable cable or experience reduced latency in wireless mode due to RF technology.
Enhanced Durability: The new Hall Effect technology guarantees more precise and durable joysticks and triggers, addressing the common "joystick drift" issue.
Adaptability: Features like Trigger Blocker let players adjust the trigger amplitude to suit in-game scenarios.
Customization: A forthcoming app for PC/Mac (and soon mobile) allows for unique controller customizations. Additionally, players can choose from 4 profiles per platform, various stick sizes and heads, and 60 customization options.
User-friendly: Ergonomic shortcuts on the back, Bluetooth game audio switching between console sound and Bluetooth stereo headphones, and more.