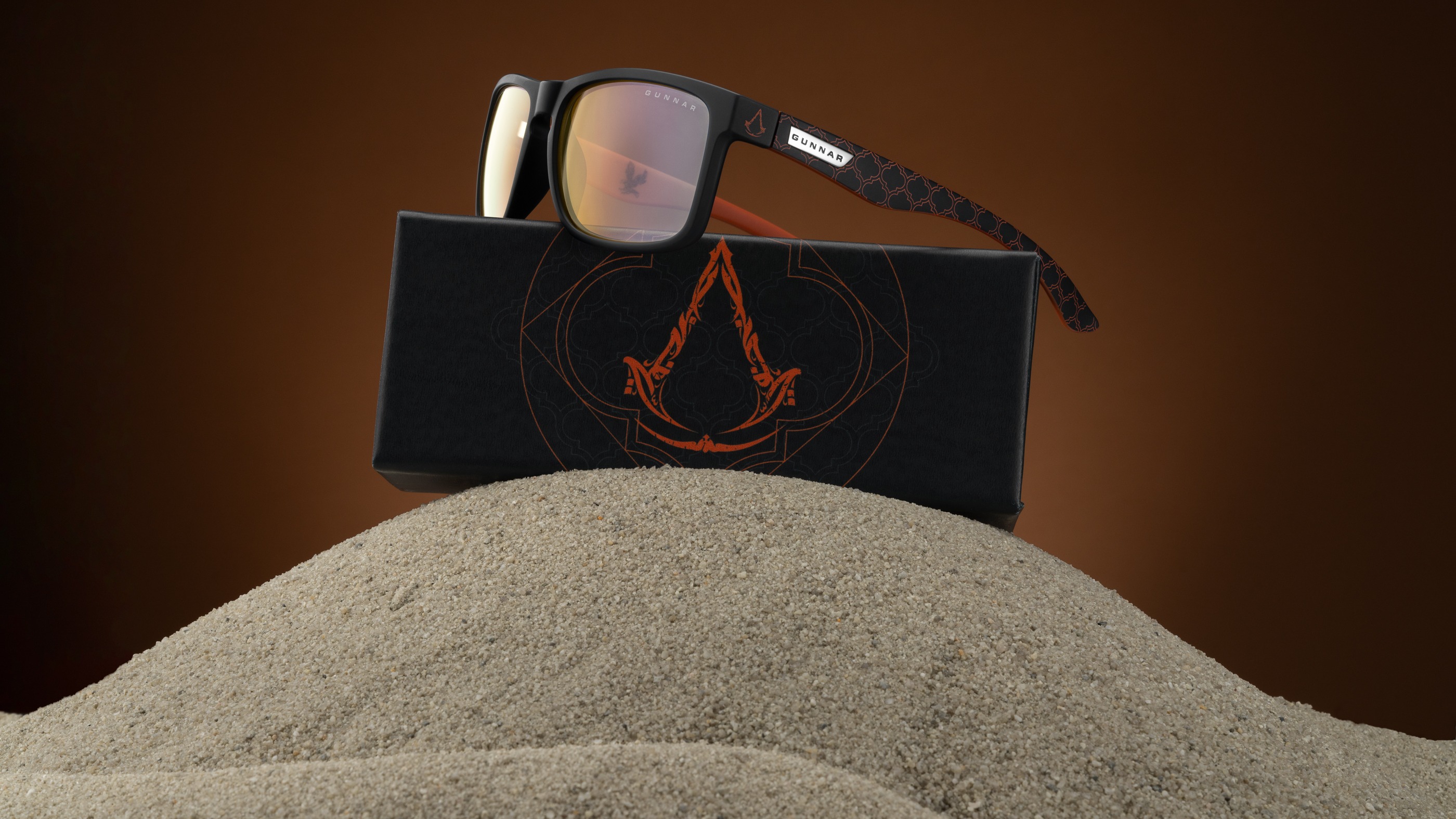 via Gunner Optiks
As fans celebrate the release of Assassin's Creed Mirage on October 5, 2023 for PS5, PS4, Xbox One, Xbox Series X|S, and PC, Gunnar Optiks is set to enhance the gaming experience further. Today, Gunnar is launching its stylish Intercept, Assassin's Creed Mirage Edition computer glasses, priced at $84.99.
These aren't just any glasses. Gunnar's renowned lens technology, a secret many would love to decipher, ensures gamers are protected from harmful blue light. Prolonged exposure to screens can lead to issues like eye strain, headaches, and blurred vision. Thankfully, with the Intercept's patented lens technology, such issues are mitigated.
The glasses' design reflects the stealth and flair characteristic of the Assassin's Creed series. Made with precision-engineered polymer material, the frame promises durability while the sturdy multi-barrel hinges assure longevity. The anti-reflective, smudge-resistant G-Shield lens coating guarantees clear vision even in intense gaming sessions.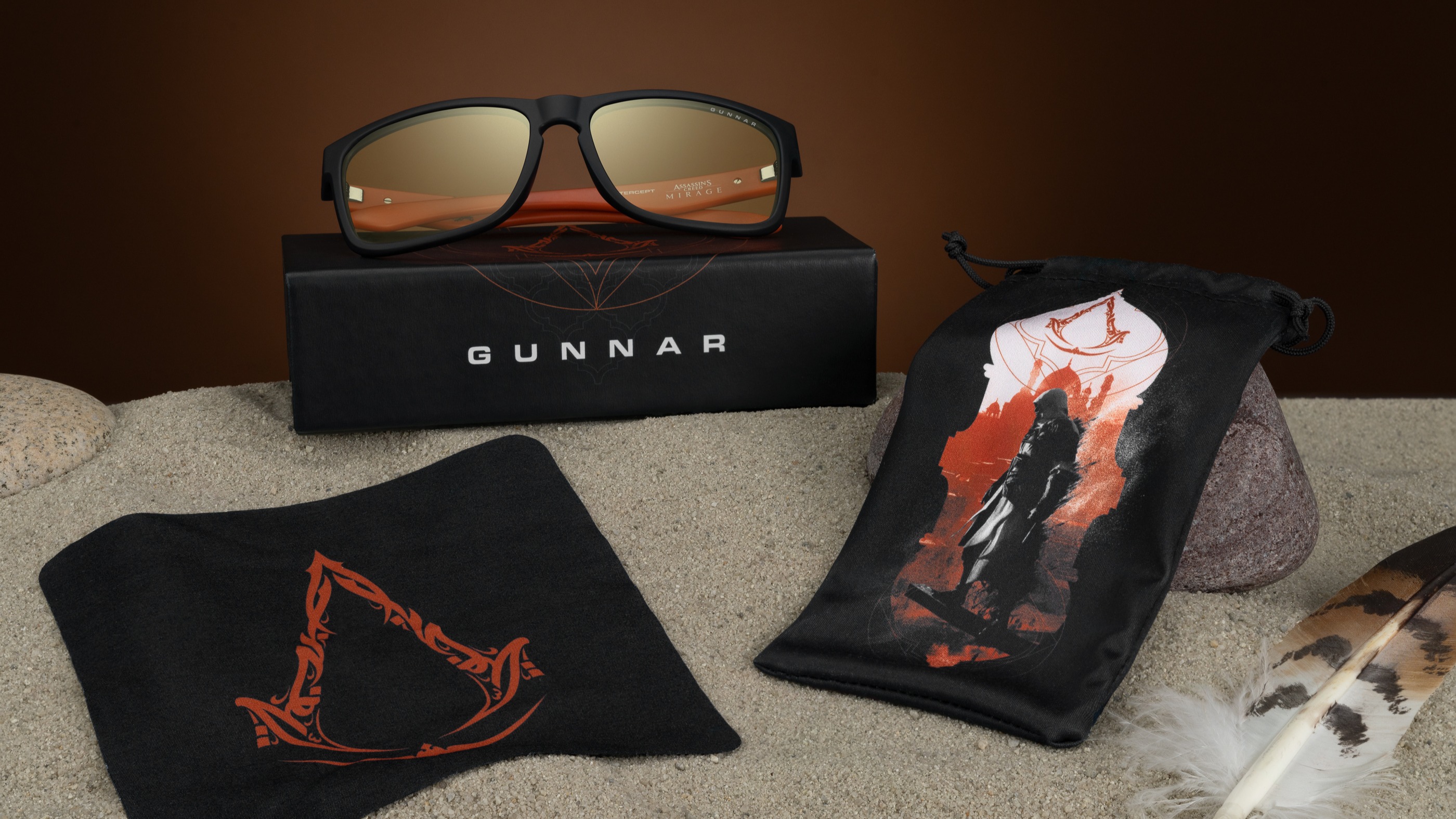 via Gunnar Optiks
When you dive into the ninth-century Baghdad world of Assassin's Creed Mirage, stepping into the shoes of Assassin's Creed Valhalla's Basim Ibn Ishaq's journey from thief to Assassin, these glasses aim to ensure the adventure is visually rich and strain-free.
PREVIOUSLY: SteelSeries Unveils Return of the Limited-Edition Ghost Collection
Product Highlights:
Official Assassin's Creed licensed glasses
Patented GUNNAR lens technology
G-Shield lens featuring anti-reflection and smudge-resistance
Provides 100% UV protection and blocks harmful blue light
Specs: Lens Width: 58 mm, Nose: 17 mm, Frame Width: 135 mm, Temple: 135 mm, Weight: 33 grams
Every purchase of the Assassin's Creed Mirage edition glasses comes with a glasses case, microfiber pouch, cleaning cloth, and a 12-month warranty.
With these glasses, Gunnar Optiks ensures that your journey through Assassin's Creed Mirage is visually stunning and comfortable. Don't miss out on this limited-edition release!